Cooling Water Circulating System
For the Manual Candle Making Machine
Once the candle molds in the manual candle machine is filled with melted wax, they are cooled down by the circulating cooling water. The Cooling Water Circulating System can be built up in the following 2 ways.
A. Build it by yourself.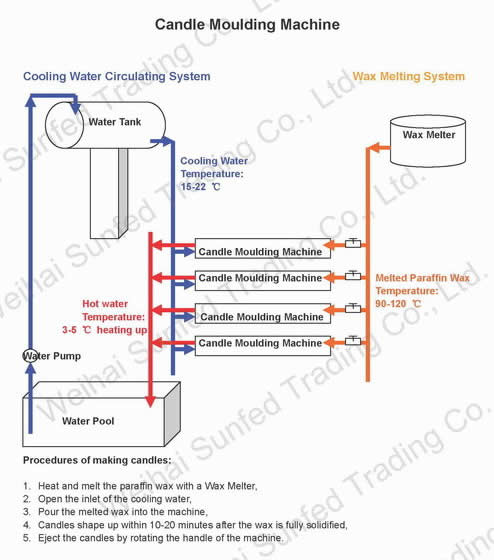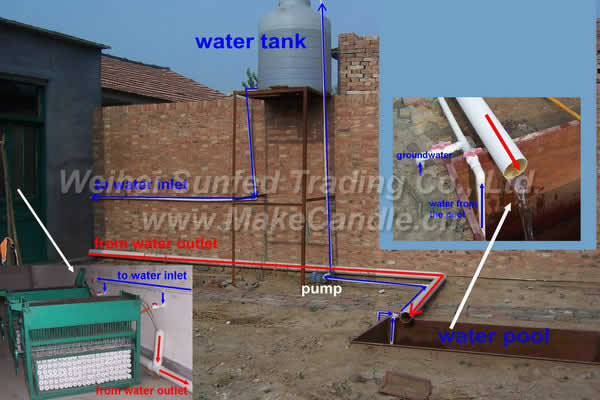 B. Use a Cooling Water Circulator
There are two types as follows: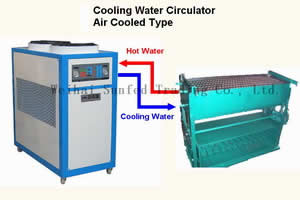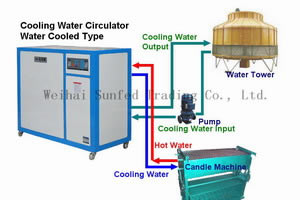 Specifications (Air Cooled Type)
All-closed vorticity/all-closed piston/semi-closed/screw

Built-in freeze water pump

Efficient copper tube, aluminium cover

Low noise outer rotor, metal blower

Stainless steel water tank plate, copper tube

Dia of outlet and inlet (Inch)

Caloric power expansion valve

Taian technology (Taiwan)

Micro computer digital display control. Degree of precision: ±1℃

High/low pressure protective switch, phasa failure protection, overload protective switch, antifreeze switch, time delay protection, over-temerature protection,over-current protection.